Weather in Merano

Today: Sunny weather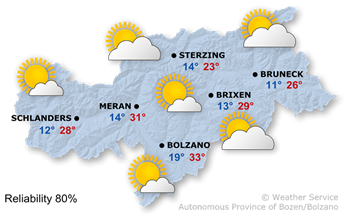 Sunny weather with some cumuliform clouds during the afternoon. North foehn in the northern valleys. Top temperatures between 23° and 33°.
---
Tomorrow: Lots of sunshine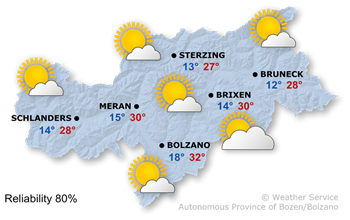 Very sunny weather. In the afternoon cumuliform clouds will develop, in the evening local rain showers are possible. Highest values between 24° and 32°.
---
Next days Weather forecasts: Summery weather